Northern Advisory Council
Northern Advisory Council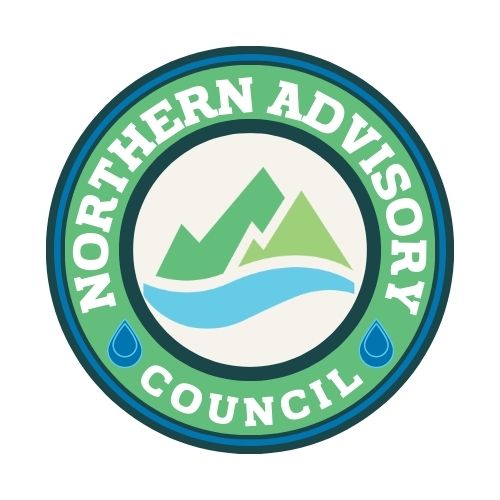 The Northern Advisory Council (NAC) is composed of 9 members representing various perspectives from northern Utah. We reflect a diverse set of backgrounds and viewpoints. Some NAC members have worked in state or local government. Others have backgrounds as policy advocates for trade groups or non-governmental entities. Others are attorneys or recreationists. One thing NAC members all have in common is that we take water policy and Utah's water future seriously.
Co-Chair:  Chris Robinson - Chris is a Summit County Council member and CEO and co-owner of the Ensign Group. Chris has extensive experience in real estate, investment, finance, minerals, management, conservation, production agriculture, water rights, water development, water conservation, public land issues, and development. Chris currently serves as the president of two mutual non-profit water companies, as a member of the Central Wasatch Commission, and as a member of the board of trustees for the Weber Basin Water Conservancy District.
Jordan Nielson – Jordan is the Director of Water and Habitat Program for Trout Unlimited and previously served as TU's Utah Colorado River Project Manager. He has also served at the Utah Division of Wildlife and has decades-long experience in consensus building, policy development, and project management. Jordan received a Bachelor of Science in Biology from BYU-Idaho and a Masters in Fishery Resources from the University of Idaho.
 Phil Triolo - Phil is the Founder and Principal Consultant for Phil Triolo and Associates, where he helps medical device companies gain regulatory authorization to market their devices in the US and EU.   Phil is also a part-time musician who plays in several SL bands and is a long-time river runner. He earned his M.S. and Ph.D. in Bioengineering from the University of Utah, and his BS in Biomedical Engineering at Rensselaer Polytechnic Institute.
Jon Schutz – Jon is an attorney for Mabey Wright & James where he serves multiple water clients. He has published and presented on water rights and policy and has extensive experience before the Utah State Engineer. Jon is admitted to the Bar in both Utah and California and received his JD from the University of California, Davis, and his BA from BYU.
Megan Nelson - Megan is the Government Relations Director for The Nature Conservancy. She is an attorney, environmental planner, and a public lands and policy consultant. She has developed federal lands management plans, managed NEPA for Federal agencies, and worked for the Department of Interior as an environmental specialist. Megan is currently the Vice President of Outreach and Education for the Friends of Utah State Parks Board and a member of the Central Wasatch Commission Stakeholder Advisory Council. She earned her BA from Westminster and her JD from the University of Colorado.
Kent Jones – Kent is a registered, professional engineer in the State of Utah with over 45 years of experience in civil engineering specializing in water rights evaluation and administration. Kent worked for the Utah State Division of Water Rights for nearly four decades and served as the State Engineer for Utah for over a decade. Since retirement from the state, Kent has been involved in preparing expert witness reports, resolving conflicts with water users, evaluating water rights, completing water rights processes, and counseling others on water rights requirements and procedures.
Marcelle Shoop – Marcelle is the Director of the Saline Lakes Program for the National Audubon Society. Her role with Audubon builds on previous legal and managerial roles that included a focus on socially and environmentally responsible business practices., Marcelle currently sits on the State of Utah Watersheds Council, and the Project WET Board. Marcelle earned her BS in Business Management and her JD at the University of Wyoming.
Zachary Frankel – Zach is the founder and Executive Director of the Utah Rivers Council. In this capacity, Zach has led several campaigns to protect Utah's rivers and is an expert on water policy in Utah. Zach lives with his family and their horses in the Salt Lake Valley and enjoys writing, making short films, and all manner of outdoor sports. Zach received his B.S. in Biology at the University of Utah.
Wade Garrett - Wade is the Director of Public Policy for the Utah Farm Bureau. Garrett is the former State Director for Congressman Jason Chaffetz. Wade grew up in Juab County on his family's cattle ranch, where he's been an official partner of the farm since 1992. The family raises 400 mother cows and maintains a small feedlot in addition to farming 1,200 acres of grains and forage crops. Garrett has degrees from Snow College and Utah State University.
NAC 2023 OBJECTIVES
Continue inviting guest speakers to educate the council members and to gain an understanding of different policy options and perspectives
Hold fact-finding meetings at targeted locations to gain a better on-the-ground perspective
Collaborate more with the other advisory councils
Continue to provide timely, concrete, actionable recommendations to the Board on how best to allocate scarce Colorado River resources in the new "normal" and anticipated worst-case aridification scenarios.
2023 RECOMMENDATIONS TO THE BOARD
The NAC believes that urgent action is necessary to avoid effects associated with the current and anticipated diminished supply of Colorado River water. The state cannot "pass the buck" or simply hope for a long series of wet years. There is a real danger to inaction.
To help spur action, the NAC makes the following general recommendations to the Authority Board:
More Feedback and Engagement with Councils
Conservation
Best Science
Protect Utah's Interests