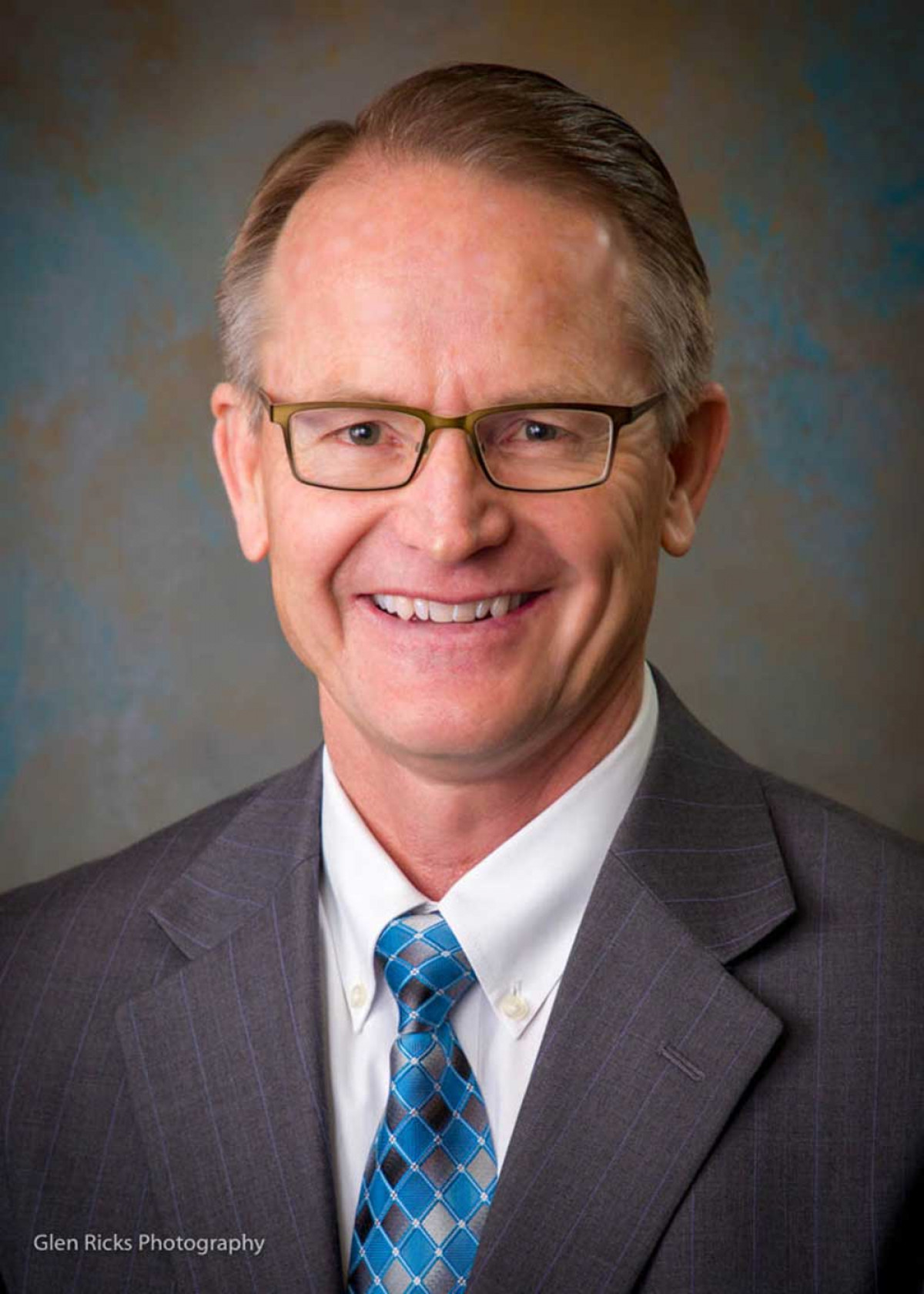 Colorado River Commissioner of Utah
Central Utah Area: Salt Lake, Utah, Juab, Sanpete, Summit, and Wasatch Counties
Appointed the Colorado River Commissioner of Utah by Governor Spencer Cox, Gene Shawcroft leads the new six-member Authority, represents Utah on all Colorado River issues, and serves as a member of the Upper Colorado River Commission. He is also the General Manager for Central Utah Water Conservancy District, the state's largest water conservancy district.
Shawcroft grew up on a farm in southern Colorado and enjoyed working and playing in the water. After graduating from Brigham Young University with bachelor's and master's degrees in Civil Engineering, he joined the State of Utah at the Division of Water Resources. Shawcroft came to the Central Utah Water Conservancy District in 1991 and served as a Project Engineer, Assistant General Manager, Deputy General Manager, and was appointed General Manager in January of 2015.
A licensed Professional Engineer in Utah, Shawcroft is active in various professional groups and serves on several governing boards in the water industry. He is a frequent lecturer on water-related topics to professional, academic, and civic groups. Shawcroft enjoys his work, outdoor activities, and his family. He is married to Janeen and between them, they have nine children and 20 grandchildren.
Board Service
Colorado River Water Users Association (CRWUA): Trustee
Envision Utah: Valley Visioning Water Working Group Leader
Nebo Water Agency: Board of Directors
National Water Resources Association (NWRA): Board of Directors
Prep60: Chair
Utah Reclamation Mitigation & Conservation Commission: Commissioner
Utah Water Finance Agency (UWFA): Chairman of the Board
Utah Water Users Association (UWUA): former Chairman of the Board, now Past Chair
Presentations
CUAHSI (Hydroinformatics for scientific knowledge, informed policy, and effective response)
Keynote: The Role of Data Driven Decisions in Managing a Large Water Project, July 2019
IMS-AWWA
Innovative Solutions for Present and Future Water Challenges, Midyear Conference, April 2017
Asset Management – The "Central" Approach, Annual Conference, September 2013
Memberships
American Society of Civil Engineers (ASCE)
American Water Resources Association (AWRA)
American Water Works Association (AWWA)
Water Environment Federation (WEF)